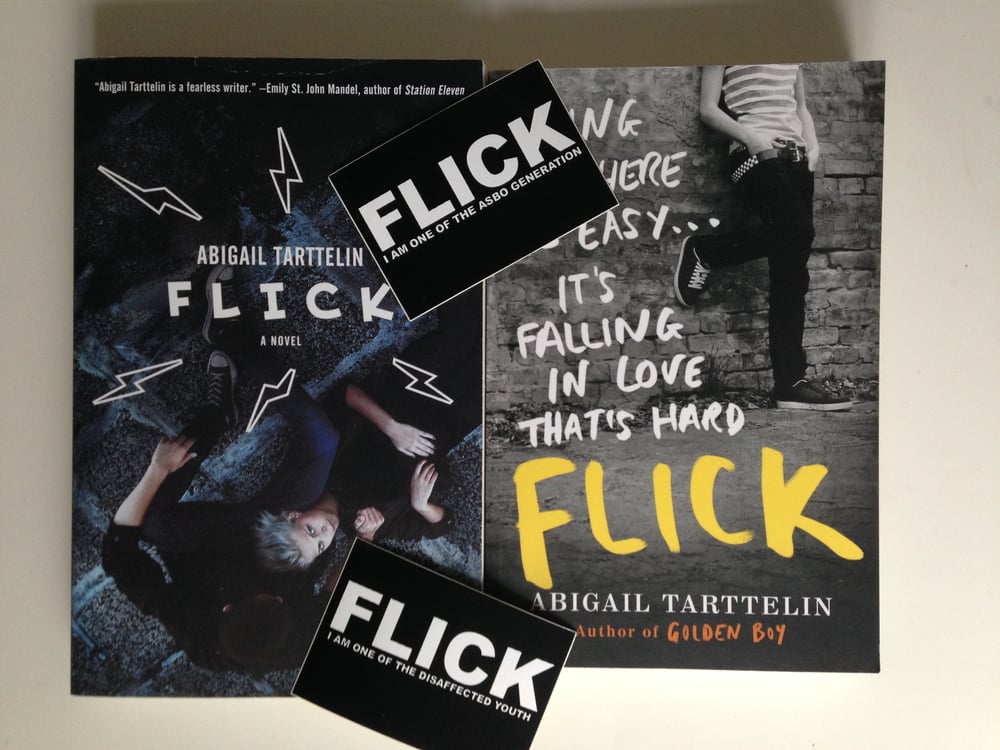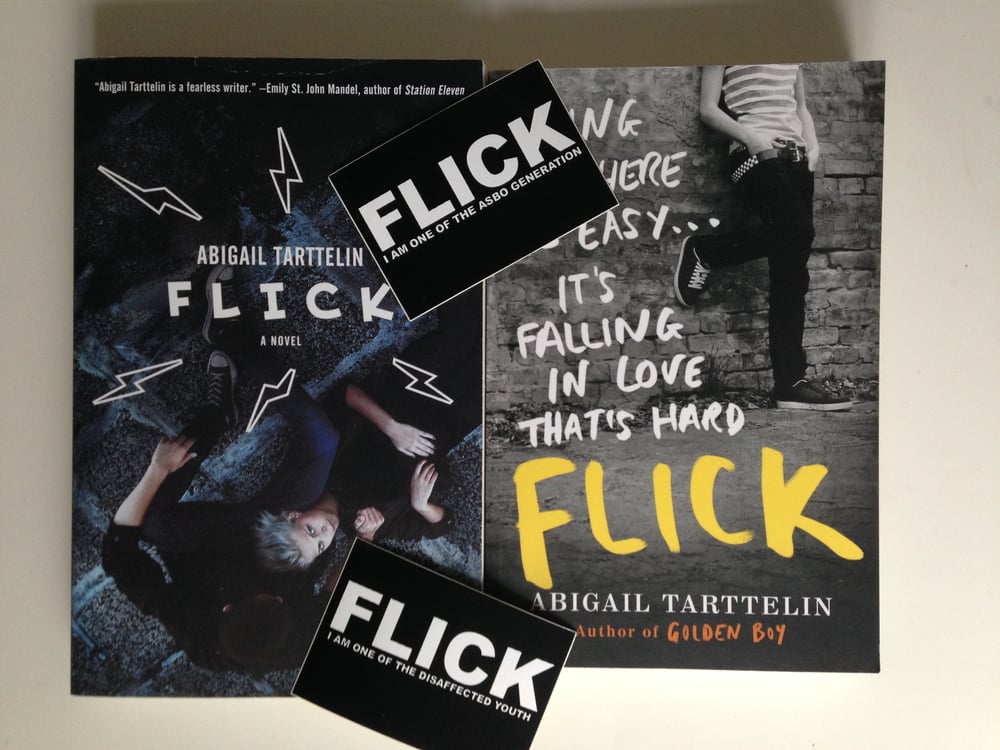 Signed FLICK Paperback
$10.00
Fancy a laugh? Told in snapshots, Flick is the story of a fifteen-year-old Brit figuring out life, sex, love, and masculinity in northern England.
Flick has been called a teenage Trainspotting, 'authentic and compelling' (GQ); 'Fast-paced, fearless, shocking, and crude' (Alleah Boisvert, Goodreads).
Order now to receive a signed copy of Abigail Tarttelin's first novel, with stickers. UK readers will receive the Orion paperback (yellow title), US readers will receive the Atria Books paperback.